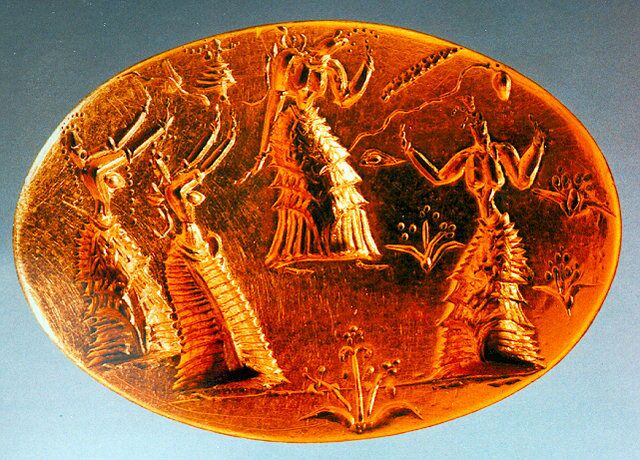 Those times were diferent, and a role of a woman were different. That period of civilisation is called `Matriarchate`, and a religion was `Lunar`, based on the phases of the Moon, or by the cycles of the woman body (also as the cycles of growing up the nature),
Their`s important rituals, as the way of living or as religious, could sounds for a nowdays opinion a little bit opscenity or cruel.
The role of the pristess, excately, were very very important. For those people, the Gods were not some blind forces, than the segments of the Nature, and phases of the forces oh Nature in generaly. So, she was the leader of everything connected by the Nature, with her body and her soul as some kind of medium between the forces and the life. She was envoking that forces in her own body and the being. She was the spirit of plants than they`ll have to grow up againe for food, she was envoking the Great Mother Rhea Kybela in her being to help them to continue the life.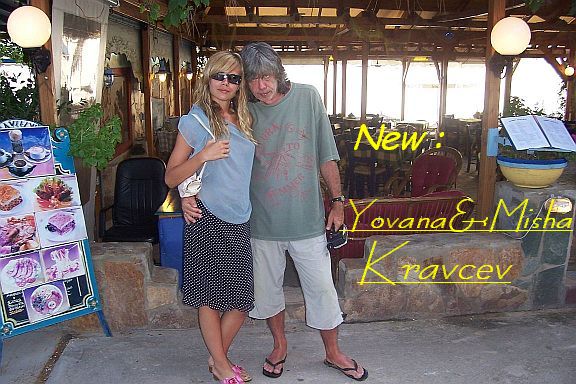 NEW :
Oil on canvas gallery, of well known Mihailo Misha Kravcev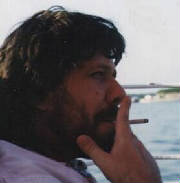 NEW :
Wonderful World of Misha Kravcev
A Snake Godess from Knossos

Today, there is some wrong opinions about ancient Cretian life and the snakes. The snakes were not some kind of domestic animals for them. That surveys with a godess or a priestess with a snakes is an allegory.
For them, the snake was a simbol of blind matherial life, without a center of consciousness, something which was keeped reapiting in the circles.
And a godess (The Great Mother, a Nature) was the ruler of that lifes, this earth lifes, with the priestess as her medium or a ruler among the people.
Only some rituals of the Rhea - Kybela`s cult, had the snakes as an important detail of them.

NEW :
Oil on canvas gallery, of well known Mihailo Misha Kravcev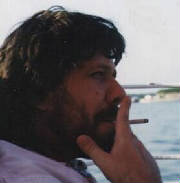 NEW :
Wonderful World of Misha Kravcev
A Mysterious Head In The Djerdap Canyon
A Mysterious Head in the rock of a Djerdap Canyon, an accidental shape of the nature, or a remnant of some old unknown civilisation, very near the unic neolithic settlement, Lepenski Vir
Everyday Life And Fun In Ancient Egypt
A brief site with a lot of nice pictures about daily life in ancient Egypt, partys, dancing, fun and games
Art of Michael Misha Kravcev, one of the most atractive and most famous artists today.
Published Books by Michael Misha Kravcev
About the books written by Michael Misha Kravcev, an art painter, writer and archeologiest

New : Kravcev in the News, Magazines, TV, Critics, Quotationes, Master-Pieces